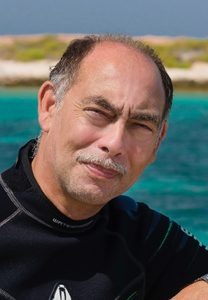 Paul is a multi-award-winning media professional with more than 30 years' experienc during which he was trusted by government departments, broadcasters and some of the world's leading companies to provide video, photography and strategic communications services. He is an accomplished producer, director and writer.
His life-long passion, however, is for the amazing beauty and diversity of life that exists below the oceans' waves. He is currently based in Muscat, Sultanate of Oman and has recently published the first ever photographic book on Oman's rich underwater world.
Paul has been associated with Scubazoo for nearly 15 years and has worked with us as a consulting producer on a number of productions.
More information on Paul
www.paulflandinette.com