Scubazoo's Team is a highly experienced and multi-talented bunch who love to film both on land and in water. Over the past 20 years, Scubazoo has been involved in hundreds of different film projects whether filming or handling all location management, for the likes of BBC, Discovery, National Geographic, ABC, CBC, CNN and many many more. Click here to take a look at our portfolio.
As a FINAS registered company based in Kota Kinabalu, Sabah, Malaysia, Scubazoo is proud to act as your experienced local sponsor responsible for the successful and safe completion of your production. We can provide production management, film permit assistance, production support crew, cameramen, equipment hire, corporate video production services and much more.
Click on the specific button below to see a broad overview of our services and experience.
Please don't hesitate to contact us with any queries or questions.
Underwater cameramen
Do you need experienced underwater cameramen for your projects? Our renowned underwater cameramen have thousands of hours' experience in oceans around the world. Scubazoo's cameramen are available individually or as a team. The scope of our work has included natural history sequences, presenter-led documentaries, theatrical releases, adventure races, reality shows, and many more. We're well known for our knowledge and passion for marine life, as well as our work ethic. Our senior cameramen have worked on a range of productions including Life Story (BBC NHU) Human Planet (BBC NHU), Life (BBC NHU), Last Chance to See (BBC Wales), The Amazing Race (AXN), and End of the Line (Fish film company). For a more in-depth list of credits, take a look at our portfolio or click on our cameraman's name here to see their personal credit list.
Do you want to hire a cameraman? Contact us for rates.
Safety divers
Our safety divers are a part of our close-knit team and, due to the hours spent working with our cameramen, they are there when you need them and out of shot when you don't. Most of our safety divers double as cameramen and photographers and therefore understand the needs of the production implicitly. Just as importantly, they are able to get amazing behind-the-scenes footage and photographs for publicity shots or 'making of' films.
Do you want to hire one of our safety divers? Contact us for rates.
Scubazoo's creative and film team have many years of experience working with some of the worlds best commercial and advertising agencies as well as directly with large global clients. Our in-house creative team is able to work hand in hand with the client or take their brief and run with it independently always pushing the boundaries and when coupled with our experienced award-winning film crew the results are always breathtaking.
Over the Horizon 2019
Ichimore – Colors of Adventure
Over the years the Scubazoo camera team have worked and filmed on many Silverscreen projects as well as several of the heavy hitting VOD platforms across the region. Our professional and hard working team work tirelessly to provide all of your storyboarded shots and more.
Are you exploring the possibility of co-production? Scubazoo is on-hand to contribute both our extensive knowledge of the marine world and filming skills for your projects and productions.
We can combine our team of marine biologists cum cameramen with your own crew to document creatures, events, and activities underwater. Whether it's documenting weird and wonderful creatures, endangered species, specific events or simply man's activities, we're keen to hear from you. Plus there are substantial incentives available for international productions to film here in Malaysia so please do not hesitate to contact us with your ideas.
We welcome all opportunities for co-production and have co-produced award-winning programmes such as Malaysia from Below with National Geographic Asia, Coral Triangle with Wild Fury, Great Ocean Adventures with RDF for Animal Planet and Facing Jaws for National Geographic.
Scubazoo has a long history of producing high-quality video and DVD for corporate bodies and NGO's. We've produced videos for diverse clients such as Dorling Kindersley, WWF, Four Seasons Hotels and Resorts,  Sabah Tourism and IUCN.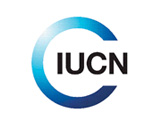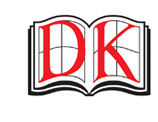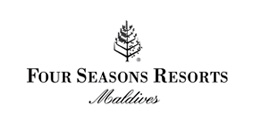 Corporate video productions come in many different styles and Scubazoo can project manage your entire production, from visualising your ideas right through to realising your marketing dream. We offer a turnkey service including writing your storyboard/script, directing and filming the shoot, provide stock footage, source the music, record the narration and edit your production for you. Need a packaged DVD? We can design and produce anything from a handful to thousands of professionally printed and packaged DVDs at low prices. Tell us what you're looking to achieve and we'll be able to tailor a dynamic marketing product to match both your brief and your budget.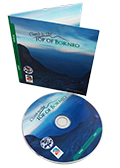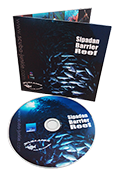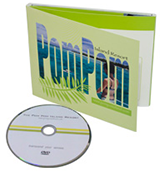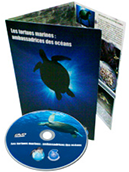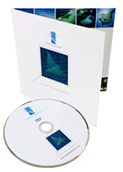 Our production team is based in Kota Kinabalu, Sabah, Malaysia, along with our Edit Suite. Our productions are shot on High Definition cameras and your final product can be delivered in any format required, from the web to Blu-Ray DVD.
We have a long history of producing conservation and environmental awareness films for government ministries and NGO's around the world. The combination of our location and passion for marine life has ensured that we have a vast footage library of high impact conservation footage which can be used for these projects.
Take a look at our film on Sabah Shark Protection Association (SSPA) trying to save the shark population in Sabah and explaining what they do and what we can do to help:
Save Sabah's Sharks – Stop Shark Fishing
Promotional marketing videos for Dive resorts are also our forte and we have worked with many companies around SE Asia, the Pacific, and the Indian Ocean. Our talented underwater cameramen and experienced topside shooters will always get the best out of your location.
Watch the Kandooma Maldives Resort promotional video:
Scuba Diving Maldives – Holiday Inn Kandooma Resort
Contact us to find out more and get a quote.
Scubazoo has an extensive inventory of TV production equipment located in Malaysia for hire. We cater for both topside and underwater filming. Renting video camera equipment from Scubazoo can save your production significant amounts of money by reducing excess baggage charges and freight costs to Sabah or elsewhere in Malaysia. Take a look at our equipment inventory below. Don't see what you need? Please contact us and we'll be able to source it from one of our reliable and respected affiliates.
Equipment is available for dry or wet hire. Please contact us for package details and rates.
Scubazoo's highly experience in-house post-production team are a one-stop-shop from the creation of a storyboard and script through to selection and management of relevant high-quality images from our existing Scubazoo Stock Film Library or collation of images from our clients' projects prior to handing over to the Scubazoo edit suite and highly experienced editors. Scubazoo's in-house animators are also able to create informative and illustrative graphics and animations to suit our client's project needs.
Scubazoo's highly experienced, certified and insured pilots & cameramen operate a range of aerial filming and photography drones from DJI Phantoms to Mavic Pros to Inspire Pro drones. Whether its over the ocean, rainforest, mountain or urban landscapes our pilots will capture the shots you need to give your production that wow factor.