We, the Scubazoo family, are really excited and proud to announce that SZtv won the 'Best Social Media Contributor' award at the prestigious Sabah Tourism Awards 2019 that was held at the Magellan Hotel, Sutera Harbour Resort last weekend. The event was officiated by Sabah Deputy Chief Minister cum Minister of Tourism, Culture, and Environment, Datuk Christina Liew.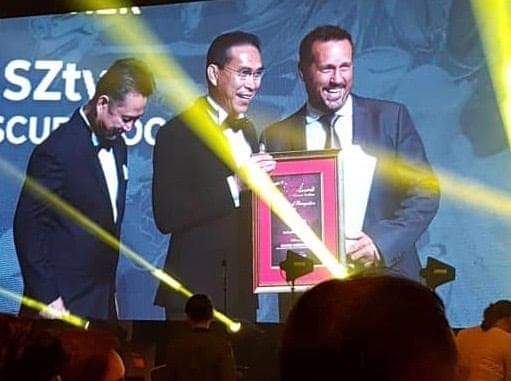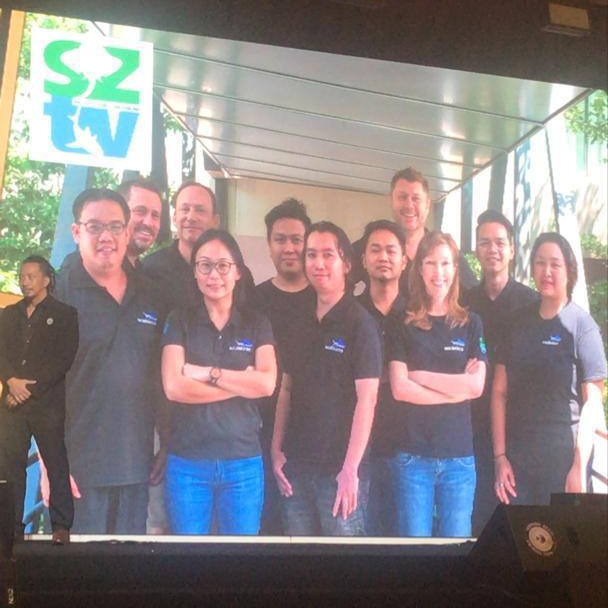 Assistant Minister of Tourism, Culture, and Environment, Y.B. Assaffal P. Alian presented the award to Jason Isley, Chief Visionary Officer of Scubazoo during the award ceremony, witnessed by Permanent Secretary of the Ministry of Tourism, Culture and Environment, Datuk William Baya.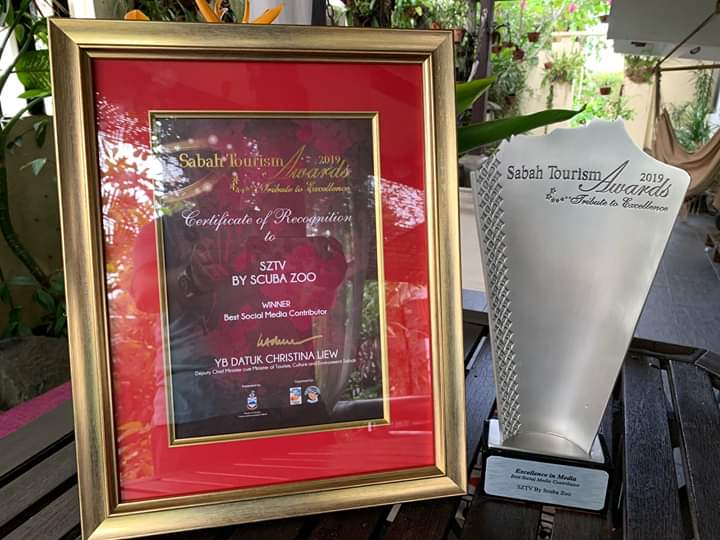 Sabah Tourism Awards is held as a tribute to individuals and organizations that have excelled and contributed to the development of tourism and hospitality in Sabah.
There is so much content on SZtv about Sabah that wouldn't have been possible without the close collaboration with various friends and organisations.
We would like to thank Dr. Benoit Goossens and the amazing team at Danau Girang Field Centre, Dr. Sen Nathan and everyone at Wildlife Rescue Unit, Sabah Parks, Sabah Wildlife & Sabah Forestry.
We would also like to thank Ric Owens & Tino Herrmann, and the gang at Scuba Junkie for taking us in for the very first episodes for SZtv.
And of course presenters, Aaron Gekoski, & Alexandra Alexander for their great work.
And lastly, Will Foster-Grundy & Oliver Deppert for their tireless producing/directing.
To everyone else who has appeared on camera or helped in some way, and of course also the Scubazoo family, many thanks.
#SabahTourismAwards2019
#STA19
#SabahTourism
SZtv website: http://www.scubazoo.tv