Scubazoo recently became world records breakers when they filmed and photographed the Guinness World Records Attempt initiated by the Indonesia Women Diving Organization on 1st to 3rd August 2019 at Megamas Beach in Manado, North Sulawesi, Indonesia.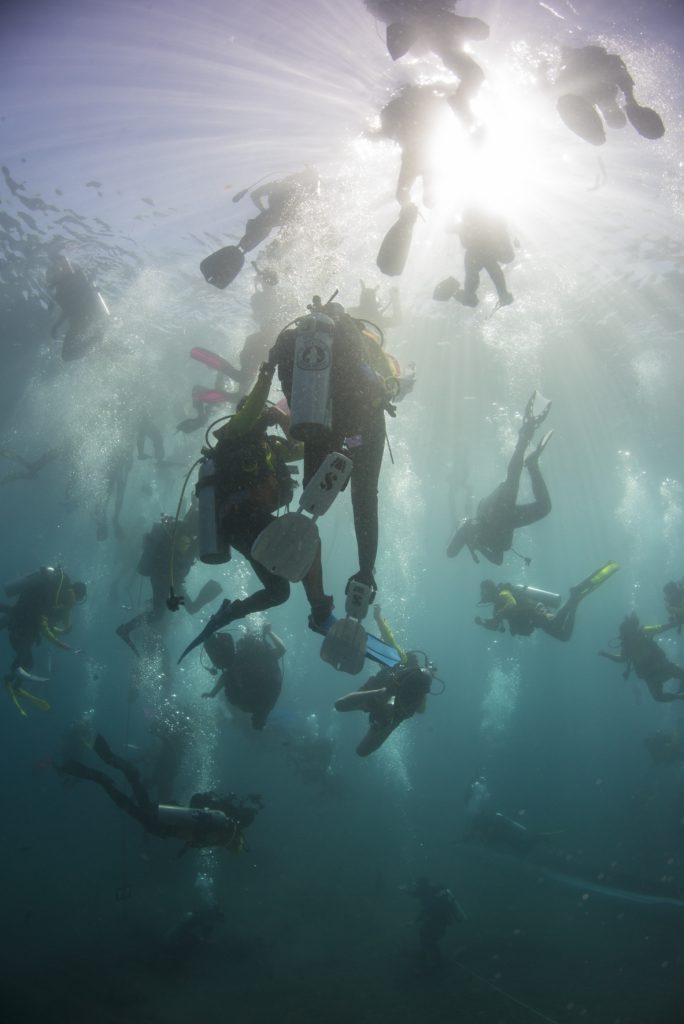 Their first Guinness record, 'longest human chain underwater', was set when the group formed the human chain underwater with 578 divers and linked hands for 10 minutes. A second record was broken when 3,131 Indonesian and foreign divers dove simultaneously at around 8:50 a.m on Saturday and emerged 15 minutes later. They broke their third and final Guinness record by unfurling a 1,014-square-meter Indonesian flag during an underwater flag ceremony.
Guinness World Records adjudicator Solvej Malouf officiated all three record attempts.