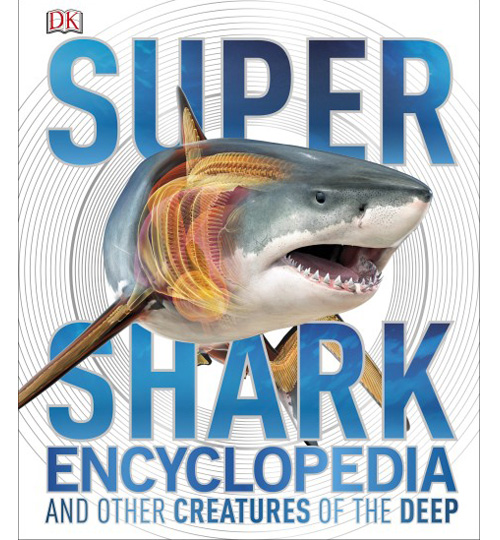 Scubazoo have shot and supplied a large selection of images for Dorling Kindersley's new Super Shark Encyclopedia. It's always a pleasure to work closely with DK, the company who published our first widely available book – Reef – which went on to sell 200,000 copies worldwide. The Super Shark Encyclopedia features beautiful images and interesting facts about sharks and other ocean creatures. We're proud to have been involved in such a fun and educational project.
Super Shark Encyclopedia is available online from DK, Amazon and other retailers for an rrp of $24.99 – please check it out!
From DK: Super Shark Encyclopedia uncovers the secrets of the oceans by exploring a remarkable array of 80 sharks and other sea creatures — from Barrel Shrimp to Blue Sharks, Starfish to Bat Fish, and Hammerhead Sharks to Sandtiger Sharks, plus surfing penguins, deep-sea monsters, rays, eels and more. Packed with jaw-dropping facts about animal behavior and anatomy, new x-ray artworks utilize cross-sections and strip layers away to show key anatomical features in detail. It showcases record-breaking animals, such as the deadliest predators and the most venomous creatures, and explains how and why their bodies work the way they do. With its combination of spectacular photography and clear yet authoritative text, Super Shark Encyclopedia is the ultimate visual guide to the oceans' most incredible stories.